Christian Bale Cuts His Long Hair: Love It or Hate It?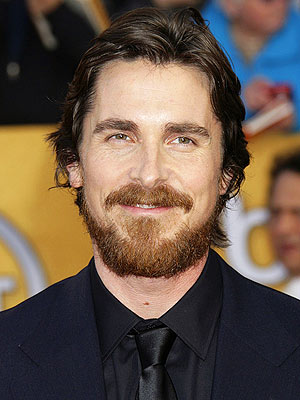 Francis Specker/Landov
When Christian Bale appeared with a bushy beard and shoulder-length hair two weeks ago at the Golden Globes, the actor admitted to reporters that going shaggy was a simple matter of "unemployment. I haven't worked since The Fighter." And when he turned up at Sunday night's SAG Awards with a cleaned-up coif, his explanation was equally straightforward: "Employment," he told Giuliana Rancic during E! Live from the Red Carpet. "I got a job, so, you know, I had to." The lumberjack beard might remain, but long hair or short, we can't help but think that it's pretty tough for this actor to look anything other than appealing, but what do you think? Tell us: Are you happy that Christian had to clean up his act — or do you miss his long locks? — Katherine Kluznik Rentmeester
VOTE ON MORE HUNKY HOLLYWOOD HAIRSTYLES IN 'WHAT'S HIS BEST HAIR?'!