Khloe Kardashian Is Back to Brunette Hair! Love It or Hate It?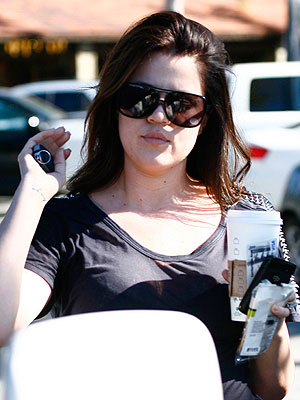 GSI
Just when we were getting used to Khloe Kardashian's new red-hot hair, the reality star has returned to her brunette roots. "I had to dye my hair back to brown," she announced on her Twitter page. "I love being a brunette don't get me wrong but red was SOO much fun! I was only red for a like a week :(," says the Keeping Up With the Kardashians star, who had debuted the auburn color at the People's Choice Awards on January 5th. "The red was too short lived! I'll be a red head again but today I'm being a brat because I want my red hair back now LOL," she tweeted. Minutes later, when fans expressed their own sadness that Khloe had ended her relationship with red, Kardashian continued her mourning session. "You guys are making me sadder… LOL most of you guys loved the red too! Soon I'll be red! Promise." Do you miss Khloe as a red head? –Kim Peiffer
VOTE NOW ON MORE STAR HAIR CHANGES IN: WHAT'S HER BEST HAIR?