Madonna's Daughter Lourdes Contemplates Blue Hair -- and Mom's Disapproval!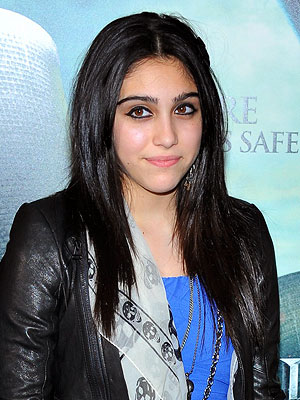 Gregorio T. Binuya/Everett
It might be hard to believe, but Madonna's daughter, Lourdes (a.k.a. Lola) Leon, is actually just like any other teenage girl — hello, Harry Potter and Katy Perry. Of course, not every teen already has co-created a junior's collection for Macy's this fall, but even she isn't immune to the style dilemmas of adolescence! "I don't know if any of you saw my hair yet but its mad dark right at the moment. I'm almost sick of it and now I want royal blue hair but not a streak, like my entire head," she muses. "I'm sure if I get that hair color I'll be sick of it after about two weeks." And how does mom Madonna feel about her Lola opening up for all the internet to see? "I read this blog aloud to my mother and she is sitting here staring at me with no expression on her face, as if she doesn't approve of it!" she writes. "So now you all know what I have had to put up with for the past 14 years of my life :D" Read the rest of good-humored Lola's Material World blog here. – Hana Choi
CHECK OUT LOURDES LEON'S FABULOUS YEAR OF FASHION, FILM AND DRAMA SCHOOL!