Do You Flip for David Beckham's New Do?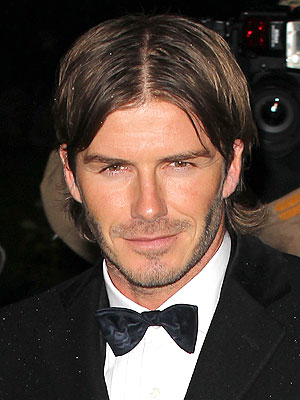 Fred Duval/FilmMagic
From subtle peach fuzz to a full-on faux hawk, David Beckham has always been ahead of the curve when it comes to his hair. Now, the soccer star is redefining the phrase "Bend It Like Beckham" with a new center-parted style, complete with flipped up ends. We wonder if this regrowth is wife Victoria's doing, since Beckham's new style somewhat resembles a well-groomed version of Tom Brady's wife-ordained mop. The soccer stud premiered the new look alongside look-alike son Brooklyn, 11, while attending The Sun Military Awards at the Imperial War Museum in London earlier tonight. And while we always think Becks looks smoking hot—especially in a suit and bow tie—we have a mixed reaction to this new look. Tell us: Would you call Beckham's new 'do a sexy flip or a total flop? Vote in our poll below!–Justine Harman
VOTE ON OTHER STAR STYLE CHANGES IN WHAT'S HER BEST HAIR?