Emma Stone Goes Blonde for 'Spider-Man': Love It or Hate It?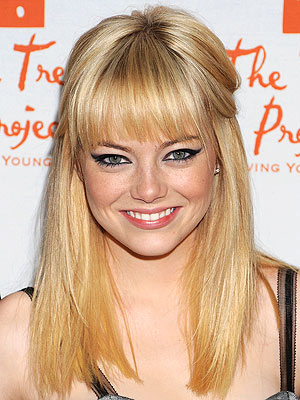 Jeffrey Mayer/WireImage
Give her an Easy A for adventurousness! Until this weekend, Emma Stone was one of young Hollywood's most dyed-and-true redheads — but all that changed when she stepped out at the Trevor Project's annual Trevor Live event in Hollywood on Sunday looking almost unrecognizable with baby blonde hair. "It's my Spider-Man hair!," the actress told InStyle of changing up her look to play Spidey's love interest in the upcoming film. "Blondes do have more fun! But sometimes I look in the mirror and still feel like I'm wearing a wig." As much as we love seeing the starlet with her new bangs and sunnier shade, we also think she looked pretty gorgeous with auburn hair. What do you think of Emma's new look? Should she keep the blonde, or defect back to the dark side after filming is through?