BUZZ: Chelsea Clinton to Choose Vera Wang For Her Big Day?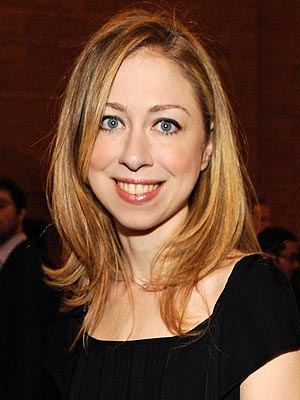 Frank Micelotta/Getty
Chelsea Clinton has set the fashion world abuzz this summer with speculation over which designer she'll choose to create her wedding dress. Many can see Chelsea going to her mother Hillary's go-to designer Oscar de la Renta, just as others view star-loved Vera Wang as a top option — but both houses have declined to comment so far. Yet as the big day approaches, we seem to be one step closer to a fashion verdict, with WWD reporting Wednesday that the presidential daughter will likely don Vera Wang, after being snapped outside the designer's midtown N.Y.C. showroom on Tuesday. Chelsea, hiding under an enormous wide-brimmed straw hat, was reported to have been whisked upstairs with a friend by a Wang staffer. The designer is said to not only be creating Chelsea's wedding gown, but also her bridesmaids' and flower girls' dresses, according to WWD. And while we'll have to wait until the July 31 wedding to see just what Chelsea is wearing, it appears that de la Renta will still factor into the weekend-long celebration as the mother of the bride, Secretary of State Clinton, was also spotted at de la Renta's Seventh Avenue showroom earlier in the day. See Today's full report on Chelsea's wedding weekend attire and more below. –Gillian Koenig
Vodpod videos no longer available.