Cameron Diaz Appreciates her 'Juicy' Bootie -- and her Wrinkles!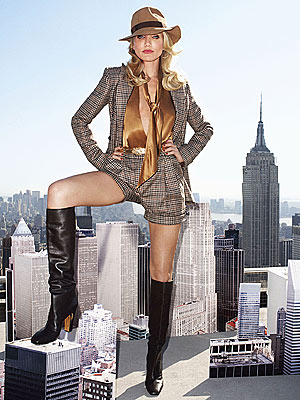 Terry Richardson/Harper's Bazaar
Cameron Diaz is as known for her stunning style as for her enviable figure and seemingly endless legs. But at 37-years-old, the actress tells Harper's Bazaar, much to our reassurance, that her million-dollar body is something she does work hard at. "Exercise for me is like eating, sleeping, and breathing," she explains to the magazine in its August issue. Five-times-a-week gym sessions keep her figure in skinny-jeans shape, but unlike many of her contemporaries, the star works out to keep weight on. "When I'm not consistent, it shows up on my body. I get really skinny, and I know it might sound like, 'Well, good for you.' But the body that people talk about is not me trying to stay slim, it's the one where I work hard to keep weight on me." Another area where she is not looking to lose any assets? Her celebrated bootie. "I have a tiny little one," she says. "But, it is, nonetheless, juicy." Equally juicy for the star, is life at the moment, and while Cameron has noticed her body change as she gets older, she takes a glass-half-full approach to the transformation, insisting she feels more attractive as she ages. "I'm appreciating my skin and my wrinkles and all those things because you cannot stop aging, you can't." To check out more of Cameron's interview, pick up the August issue of Harper's Bazaar or check out harpersbazaar.com. –Katherine Kluznik Rentmeester
HEAR MORE ABOUT STARS GET FIT TIPS HERE!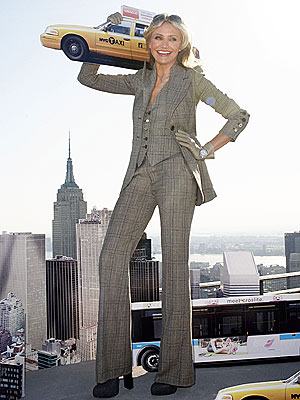 Terry Richardson/Courtesy Harper's Bazaar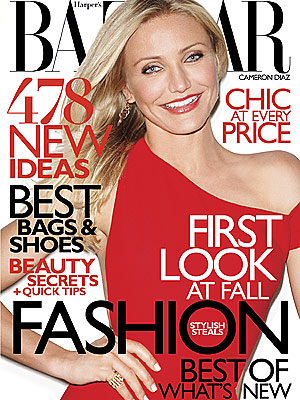 Terry Richardson/Courtesy Harper's Bazaar