Would You Wear A Front-Bun Like Diane Kruger and Marion Cotillard?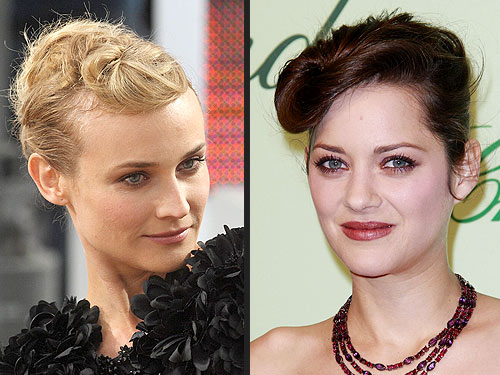 Giancarlo Gorassini/Abaca; INF
Lately, Hollywood beauties seem to have a case of the migrating chignon. At some point, the neat, low-slung ballet bun gave way to a messier topknot, which, in turn, evolved into a loose twist just above the forehead. A-listers Diane Kruger and Marion Cotillard both showed off the look during the high-glamour 2010 Cannes Film Festival, demonstrating just how this vaguely rockabilly style can telegraph red carpet polish. We're all for experimenting with new hairstyles, but we're still on the fence about this alterna-chignon. Is it a fresh take on a classic style? Or a fussy, overdone look? Tell us: Would you wear a front-bun?