Confirmed: Jennifer Aniston to Launch Signature Fragrance Lolavie!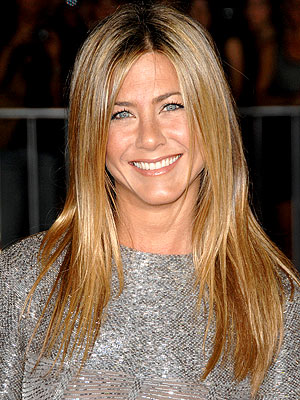 Fernando Allende/Broadimage
Brace yourselves, Jennifer Aniston fans–following months of buzz, the actress has announced that she will indeed be launching her first ever fragrance. "It's been a year-and-a-half journey," Aniston told WWD. "I'd been asked to do things before, and it never felt organic. But when Leon [Falic, president of the Falic Fashion Group] approached me to be involved with the process from inception to fruition, I thought, 'This could be a creative expression.'" Aniston describes the end product, named Lolavie, as "a nonperfume perfume." And while specific fragrance notes have yet to be released, one thing is certain, it will be a lighter take than her childhood introduction to scent. "The first perfumes I ever wore were Miss Dior and Anais Anais," she says. "My mother wore Calèche and my grandmother used a body splash that came in a big yellow jug that she kept by the bathtub. Those were very strong scents. Now I am not a big perfume-y fragrance fan." So what does she want her scent evoke? "I want people to go, 'What is that? You smell great!' But most of all I wanted it to smell natural," she says. American fans will have to pull out their passports to get a first sniff of Lolavie, which will launch in the U.K. at Harrods in June starting at around $47 for a 50-ml. bottle, or wait for the as yet undetermined U.S. distribution that will follow. Tell us: Will you buy Jennifer Aniston's debut fragrance? –Katherine Kluznik Rentmeester
SHOP MORE CELEBRITY FRAGRANCES HERE!