Padma Lakshmi's Beauty Secret: Foot Massages!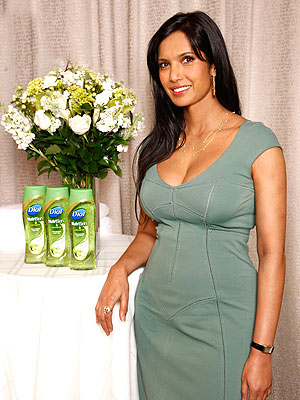 Anders Krusberg/Startracks
New mom Padma Lakshmi knows what makes her feel beautiful these days: foot massages! "Lately it's been getting a foot massage [that] makes me feel really good. Because I feel like when you feel relaxed, it shows on your face and your muscles aren't tense. So that makes me feel beautiful." But there is one beauty must-have that the new mom is having to forgo these days. "Sleep is very important. It's important for weight loss, it's important for your skin, it's also important for mental clarity. So it is one of those unsung heroes of a person's beauty and wellness regime." Have your own beauty tips to share? Log onto to DialSoap.com to share what makes you feel beautiful, and Dial NutriSkin Body Wash will donate $1 to Padma's nonprofit, The Endometriosis Foundation of America. ($1 is also donated for every new Dial Facebook fan if you don't have any tips to share) Read more about Padma's partnership and her fight to raise awareness of endometriosis here in our Moms & Babies section.