Snooki Adds 'Fresh Red Highlights': Love It or Hate It?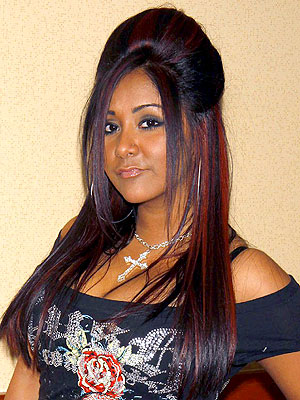 Joseph Marzullo/Wenn
Could she be upgrading her do for the second season of the Jersey Shore? Nicole "Snooki" Polizzi took to her Twitter account on Friday to show off her newly auburn-highlighted hair, describing it as "fresh red highlights with some snooki teaze."  The Ed Hardy-adoring star officially debuted her look while meeting with N.Y.C. Mayor Michael Bloomberg over the weekend, alongside fellow castmate, Mike "The Situation" Sorrentino. "I showed my hair poof for mayor B! He's the man!" she tweeted. With her ever-evolving pouf changing at what seems to be a bi-monthly pace, could this new style be hair today and gone tomorrow? Tell us: What do you think of Snooki's new highlights? Love them or hate them?