From Goatees to Full Facial Hair: Are Beards the New Leading Man Must-Have?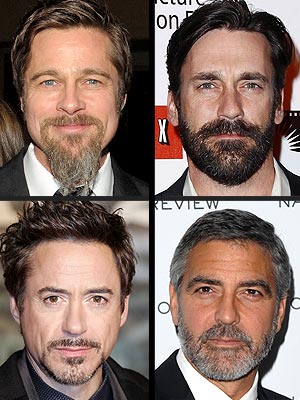 Getty; AP; AP; Abaca
When Brad Pitt first grew in his now infamous goatee, we thought surely it was for a part — or just a personal quirk. But with Hollywood's hottest hunks sporting everything from Robert Downey Jr.'s neatly trimmed goatee to George Clooney's silver scruff to Jon Hamm's full-out beard, we can see now that Brad was really starting a trend! Clearly this crop of stars is so good-looking that even the worst facial hair couldn't dim their appeal, but we worry for lesser men if this trend continues. Let's be honest, who doesn't want to just see these guys in all of their clean-shaven glory? Or maybe that's just our taste. Tell us: Should these guys keep their beards or do you prefer them clean-shaven?