Get Kate Hudson's Cute Coats--For Less!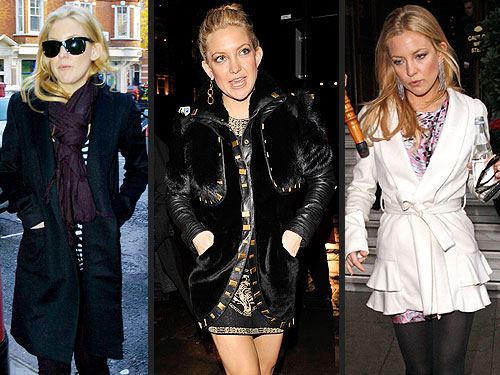 Flynet; XPosure; INF
To ward off chilly London temps, Kate Hudson, who is in the U.K. to promote her new movie Nine, came prepared with an arsenal of chic, highly covetable outerwear. First, Kate turned up in a sleek black cashmere Jasmine Di Milo number for a shopping trip, only to amp things up for evening in a studded Temperley London jacket worn over an ornate (and color coordinated) black and gold Topshop party dress. Keeping up her cozy-but-glamorous vibe, Kate stepped out the following day for a radio interview in a girly, ruffle hemmed wrap coat, again by Jasmine Di Milo, on top of a pink leopard print shift by Simone. We love all her looks, but can't exactly afford the same big ticket items as Kate…so we tracked down similar items for far less. Click here to shop for coats like Kate's.