Emanuel Ungaro Bashes Lindsay Lohan's Collection as a "Disaster"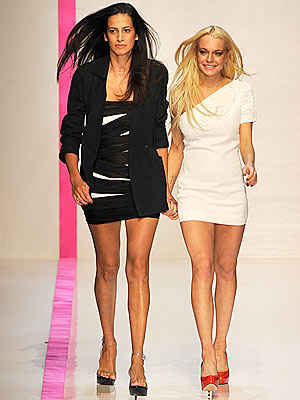 Guibbaud Christophe/Abaca
Emanuel Ungaro, founder of the fashion house which still bears his name, has publicly criticized Lindsay Lohan's recent collection, European newspapers report. On Monday evening, according to the Agence French Presse, the 76-year old Ungaro told an audience at the Estoril film festival in Lisbon, Portugal on Monday, that the collection on which Lohan served as fashion consultant "was a disaster." The venerable designer continued, "I'm furious but there isn't a thing I can do. I have absolutely no link with that house," added Ungaro who sold his house to an investment fund in 2005. Lohan, 23, was announced as Artistic Advisor to the house in September and, less than a month later, presented her first collection designed in collaboration with Estrella Archs, who herself had only been named as the house's designer at the end of July. At its showing in October, the Lohan/Archs collaboration was trashed by many critics, while the company itself supported their work, telling PEOPLE at the time of the designing duo, "This is a fashion couple." According to reports, Ungaro told his audience that the house which bears his name was "well on its way to "losing its soul." Ungaro explained, "This happens to a lot of designers. We were creator/owners, responsible for both the designs of the house and its destiny. But when you give up your house, we've also given up our soul." –Peter Mikelbank
Judge for yourself! See the whole collection at InStyle.com.