Who Wears His Wings Better: Doug Reinhardt or Nick Cannon?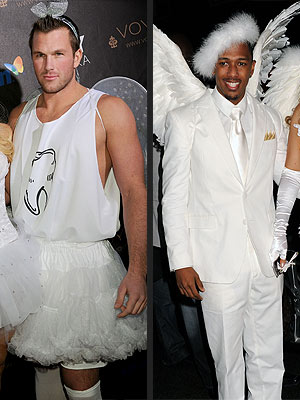 Gregg DeGuire/PictureGroup; Demis Maryannakis/Spla
Halloween might be the perfect excuse to get sexy in a short and tight get-up — but don't think that the ladies were the only ones getting in on the action this year. Two of Hollywood's hottest other-halves, Paris Hilton's beau Doug Reinhardt and Mariah Carey's dapper husband Nick Cannon, stole the limelight by donning wings designed to send hearts a-fluttering. And while Doug went tongue-in-cheek as the Tooth Fairy (complete with a tutu), for Nick it was classic angel all the way, in a perfectly fitted white suit and marabou halo. Victoria's Secret Angels, watch your winged backs! Tell us: Which star pulls off the winged look best?