POLL: What Was Lady Gaga's Most Outrageous VMA Outfit?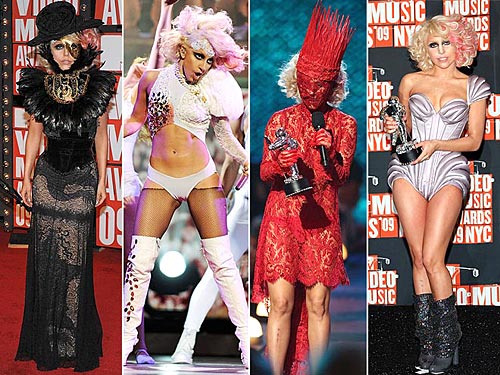 Kambouris/WireImage; Micelotta/PictureGroup(2); Lo
From arriving on the arm of Kermit the Frog in a dramatic Jean Paul Gaultier gown complete with beaded neck brace and half-face mask to accepting her first VMA for Best Newcomer in a sheer, masked, red lace dress, Lady Gaga kept the audience guessing with her outrageous outfits throughout the telecast. And don't forget her belly-baring white performance costume and space-age Jean Paul Gaultier lavender leotard she donned for backstage interviews. Tell us: What was your favorite Lady Gaga look from last night's VMA's? Click here to vote on which was the most outrageous!