Real-Life Fashion Faceoff: Shakira and Pink Arrive to the VMAs in the Same Dress!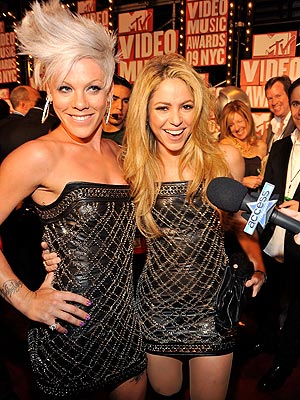 Kevin Mazur/Wireimage
Picking a dress to wear to an award shows requires weeks, even months, of planning, but what to do when you turn up on the red carpet and someone is wearing the exact same dress as you? For superstars Pink and Shakira, they decided to grin and bear it at tonight's MTV Video Music Awards — even posing for photos together in their sexy, crystal-studded leather Balmain minidresses! We would never picture two stars with such different styles picking the same dress to wear, but they both look fantastic and unique. And kudos to them for taking it with a good sense of humor and complete grace! Tell us: Who wears their dress better?