Victoria Beckham, Mary-Kate and Ashley Olsen Take Bergdorf Goodman for Fashion's Night Out!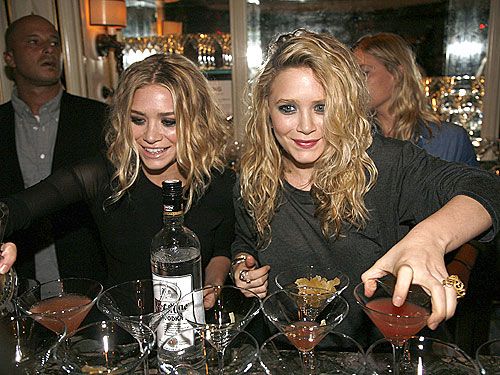 David X. Prutting/Patrick McMullan/Sipa
New York City's much anticipated Fashion's Night Out lived up to the hype, especially for the screaming fans and shoppers who made their way up to famed department store Bergdorf Goodman on Fifth Avenue to catch a glimpse of Victoria Beckham, Mary-Kate and Ashley Olsen. Lines to get into the luxury store stretched around the block and inside was just as packed. Victoria, clad in thigh-high Gucci boots and a neon mini dress, arrived around 7:30 PM to pose for pictures and sign Fashion's Night Out T-shirts, telling PEOPLE on her way out, "It was great. It was really great." Meanwhile, Mary-Kate and Ashley took a break from designing successful lines Elizabeth and James and The Row to work as bartenders on the 7th floor. Marli Milask, a lucky shopper who got an Olsen-mixed martini, tells PEOPLE, "It's not that strong, but it's good. We waited an hour to get inside and just see them for ten minutes, but it was worth it. They were very nice, just pouring drinks and handing them out." And though the scene at Bergdorf's was mayhem, one of the bartenders who worked beside the Olsens tells PEOPLE that the famous designers weren't phased. "It was very relaxed. We were making a vodka and pomegranate drink. We mixed a couple of hundred drinks together. They're very hard workers. Very nice." Click here to check out where the other stars spent Fashion's Night Out, and be sure to follow us on Twitter at Twitter.com/StyleWatchMag for all the latest Tweets from the Fashion Week! Tell us: Where were you on Fashion's Night Out?— reporting by Jeffrey Slonim
SEE ALL THE STARS OUT AT FASHION'S NIGHT OUT HERE!
Bill Davila/Startraks