Lindsay Lohan on Being the New Artistic Advisor for Ungaro: "Different Generations Have Different Ideas"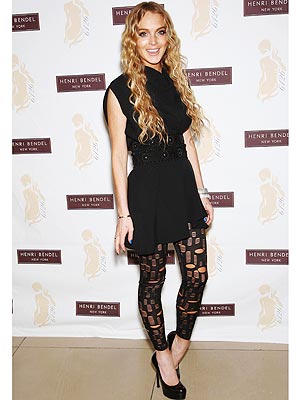 Marion Curtis/Startraks
Not one to be content with her burgeoning leggings and self-tanner businesses — not to mention her acting career — Lindsay Lohan is joining Emanuel Ungaro as "artistic adviser" alongside a new chief designer Estrella Archs, according to Women's Wear Daily. Lohan tells WWD that her vision is to take Ungaro to a "younger place" with a harder fashion edge. "When I'm involved in a project, I give my all to it," she tells WWD. "I've always played a big part in what I wear, the costumes. Clothing is something that's so expressive in so many ways…To be in a position where I'm working with a fashion house in Paris sets it apart from every other celebrity brand." So then, what exactly does "Artistic Advisor" entail? Lohan describes her position to WWD as that she "kind of oversees everything [Archs] does, while working with her. Different generations have different ideas." But don't expect Hollywood excess. "Every woman wants to be sexy — without being too much," she explains. "I want it to be simple and easy. I really think less is more — and you can add on more with accessories." Mounir Moufarrige, Ungaro's chief executive officer, is thrilled about the level of publicity that Lindsay can bring to the venerable French design house, which counts stars like Eva Longoria Parker and Rachel McAdams among its current clientele. He tells WWD, "Everything we're going to get is going to be a plus. I think the noise level around Lindsay will be very, very big." Rumor has it that Lohan will take her first runway bow alongside Archs at the brand's October 4 show during Paris Fashion Week. We can't wait to see the finished product hit the catwalk. See more at WWD.com.