Mariah Carey's Fashion Flashback: Can You Tell 1991 from 2009?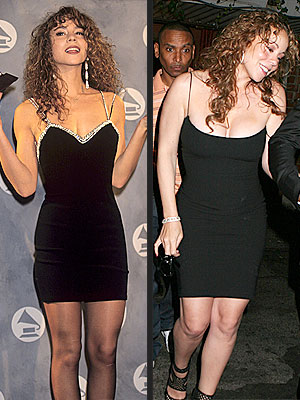 Dave Lewis/Rex USA, Sharky/Splash News Online
We know that Mariah Carey looks youthful for 40-years old, but when she hit Mr. Chow's for dinner last night with husband Nick Cannon, she was the spitting image of her ingenue self! Black minidress with spaghetti straps? check! Flowing honey-blonde ringlets? Check! Svelte figure? Check! Mariah looks almost identical now as to her 1991 Grammys appearance. Color us impressed! Tell us: What do you think of Mariah's style flashback?