Project Runway's Kenley Collins: "Jail Inspired Me"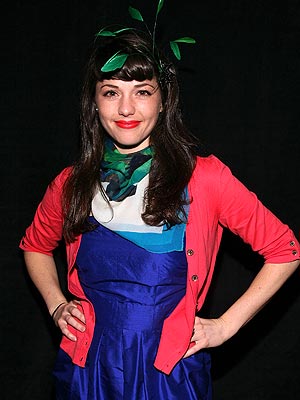 Astrid Stawiarz/Getty
Kenley Collins first gained notoriety with her '40s-inspired fashion and fiery attitude during Project Runway's fifth season. The designer, who was the second-runner-up, hasn't had the easiest time breaking into the fashion world. In an interview with the The Daily Beast, Kenley recounts facing accusations she copied designs, a stint in jail and what's next for her. "I never ripped off any designs–I mean, we weren't even allowed outside resources," Kenley defends herself. "When I was off [the show] I looked at the Alexander McQueen dress they told me I knocked off and was like, 'Ugh! Why'd you have to make that dress McQueen?!' But honestly? I'd never even seen it." Then in March 2008, the budding designer landed in jail for two days after allegedly assaulting her fiance by throwing things at him — including a cat and a laptop. But, Kenley made the best of her situation. "Jail inspired me!" she says. "It made me appreciate freedom. As soon as I got out I made a kick-ass line and did a photo shoot with 10 of my pieces." Now, Kenley is scheduled to show at Spring 2010 Fashion Week with a 15-piece recession-friendly collection designed to flatter a range of body types. "The entire collection is silk, but I wanted to make it affordable, you know — for the recession and all, "says Kenley, whose line was inspired by Amelia Earhart. And that's not all, the designer has also been filming a reality show that focuses on her design line, so don't expect any outside drama. The show has yet to find a home, but we will definitely be tuning in. To hear more of what Kenley has to say and to take a peek at her designs, visit thedailybeast.com. You can also shop her designs at kenleycollins.com.