EXCLUSIVE: Jessica Simpson "Comes Together" with Macy's for Charity -- and Window Displays!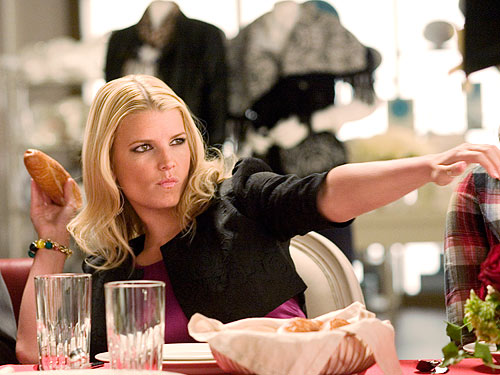 K.C. Bailey
With her reality show and new fragrance on the way, Jessica Simpson is gearing up for a fabulous fall — and she's already celebrating with Macy's! For the past two weeks, the store's Herald Square flagship has dedicated their windows to Jessica Simpson Collection's fall line, and Jessica tells PEOPLE exclusively that it's "a total thrill for me. I feel privileged just to be in business with such an iconic store." She continues, "And it is an honor to know that Macy's respects and believes in my brand so much that they chose to feature the Fall collection in the windows at one of their flagship stores! WOW…I feel blessed."
But that's not the only way that Jessica teaming up with Macy's this fall — she's also a part of their Come Together campaign, which is working with Feeding America to help families in need. And while Jessica may be goofing around in the star-filled commercial for the campaign — "I get to throw a baguette at Tommy Hilfiger, which is fun," she jokes — she is deeply committed to the cause. "Hopefully this commercial will help raise money for Feeding America. It's such an incredible charity. It's amazing the numbers of how many people are hungry in America," Jessica says. And Simpson is also helping the cause by throwing her own Coming Together dinner party to raise money. "I'll definitely throw a dinner party. It might not be as tidy as a Martha Stewart dinner party, but I will cook up some good food – Southern style!" Jessica even has a guest-of-honor in mind. "The one person I would love to have at my dinner party is Dolly Parton. She's always good with the laughter and the one liners." Can we come too? Go behind the scenes with Jessica, Mariah Carey, Usher, Queen Latifah and more at youtube.com/macys and read more about the Coming Together campaign here. –additional reporting by K.C. Baker
CLICK THROUGH TO SEE JESSICA'S MACY'S WINDOWS!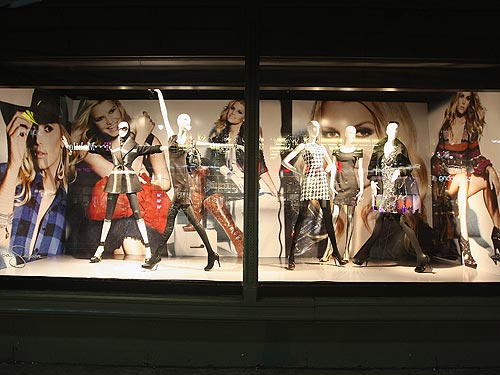 Theo Wargo/WireImage(2)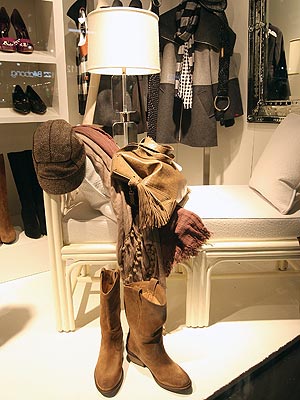 Theo Wargo/WireImage(2)