The Woman Behind Glamour's Plus-Size Buzz: "I Learned to Love My Body for How It Is"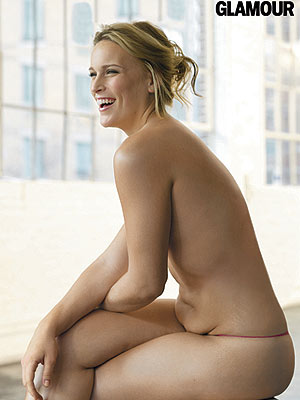 Courtesy Glamour
For their September issue, Glamour put a refreshing spin on beauty, showcasing an underwear-clad 20-year-old plus-size model, who has the magazine's readers applauding. After receiving many thank-you letters through the mag, the Wilhelmina model, Lizzi Miller, talked to Glamour.com about what it's like to be garnering so much positive attention. "When I was young I really struggled with my body and how it looked because I didn't understand why my friends were so effortlessly skinny," she tells the magazine's editor-in-chief Cindi Leive. "As I got older I realized that everyone's body is different and not everyone is skinny naturally–me included! I learned to love my body for how it is, every curve of it. I used to be so self-conscious in a bikini because my stomach wasn't perfectly defined. But everyone has different body shapes! And it's not all about the physical! If you walk on the beach in your bikini with confidence and you feel sexy, people will see you that way too." But Lizzi isn't the only woman in the magazine who's dealt with body issues. Cover-girl Jessica Simpson is putting her own positive spin on her "mom jeans" experience from earlier this year with a new reality show that explores beauty obsessions around the globe. Click here to hear more of Lizzi's story; then check out Jessica's September Glamour cover.

CLICK THROUGH TO SEE JESSICA'S GLAMOUR COVER!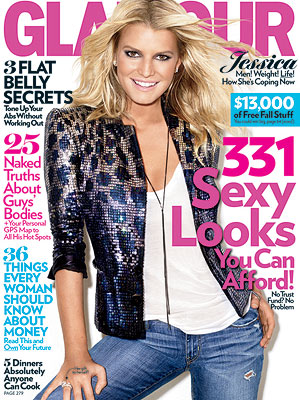 Courtesy Glamour