Real Housewife Ramona Singer Dishes on Her New Haircut: "I'm Renewing Myself"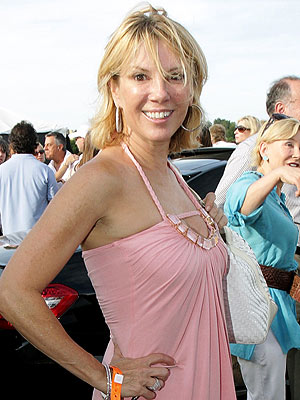 Jerritt Clark/FilmMagic
When Ramona Singer returns to the Real Housewives of New York City for Season 3 of the reality show, there's little doubt that she'll bring along the same feisty attitude as always — but one thing definitely will be different about the reality star when filming starts in September: she'll be rocking a short new do. Last weekend at the closing day of the Mercedes-Benz Polo Challenge at Blue Star Jets Field in Bridgehampton, Ramona debuted a softer, cropped coif and talked with PEOPLE.com about what prompted the change. "I'm renewing myself," said Singer, "I went to Oscar Blandi and I wanted to get my hair trimmed. I needed a new look. And he said, 'Okay, how short are you willing to go with it?'" While that question might terrify a less gutsy woman, Ramona's never been accused of not living up to a challenge. "I never have it short," said Singer. "And I said, here, at the shoulder," she explains. "He said, 'Do you trust me?'" And the end result was worth the risk, according to Ramona. "Afterward I said, 'Oh, my God, I feel like an older Cameron Diaz' — very sexy and chic and young and hip. I loved it." But the major benefit of the sexy new look? "You know what," said Singer. "I washed it and I styled it in ten minutes. It's fabulous." –Jeffrey Slonim
FOLLOW US AT TWITTER.COM/STYLEWATCHMAG AND BE OUR FRIEND AT FACEBOOK.COM/PEOPLESTYLEWATCHMAG!