Tyra Banks Twitters that She's Going Weave Free!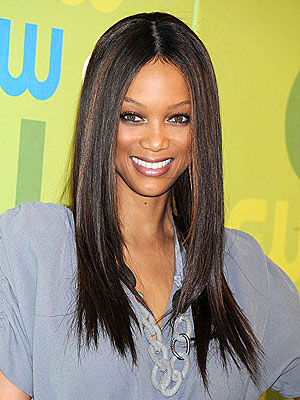 Courtesy Landov
Just weeks ago Solange Knowles caused an internet buzz when she shaved off her long hair into a natural, closely-cropped cut. And now Tyra Banks reveals on her Twitter that she is gearing up to go natural and lose her extensions. "Guess What! I'm rockin' my REAL hair on my talk show September 8th." she says. "No fake hair at all! Will be the hair coming out of my scalp! 4 all 2 C!" She continues, "no ponytails, no ballet bun head. hair will be out and free!" We are setting our TVs to record now! Tell us: Will you tune in to see Tyra's natural look?
FOLLOW US ON TWITTER AT TWITTER.COM/STYLEWATCHMAG!