Who Wears His Vest Better: Chace Crawford or Taylor Lautner?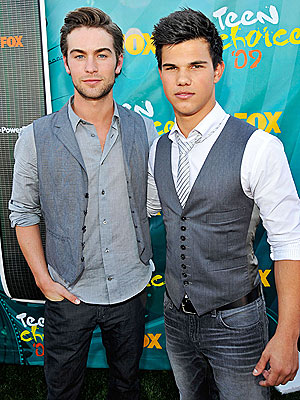 Kevin Mazur/WireImage
The guys gave the ladies a run for their money last night on the red carpet of the Teen Choice Awards, but we noticed a certain spiffy trend emerging — vests! Both Chace Crawford and Taylor Lautner turned up in sharply tailored vests, but wore them quite differently. Crawford, PEOPLE's Hottest Bachelor, left his John Varvatos Star USA topper unbuttoned and casual, while Lautner showed off his now famously-fit physique in a buttoned-up Spurr waistcoat. We think they both look like sharply-dressed men, but we want to know which look you prefer! Tell us: Who wears his vest better? Chace Crawford or Taylor Lautner? Vote in our poll below.
CLICK HERE TO SEE ALL THE STYLISH STARS AT THE TEEN CHOICE AWARDS!