Rodarte to Design Line for Target Go International!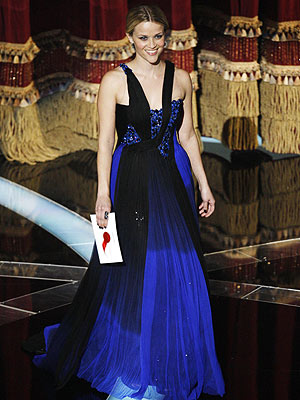 Gary Hershorn /Landov
Rodarte, designed by sisters Kate and Laura Mulleavy, is best known for its breathtaking detail, edgy styling and devoted celeb clientele, like Reese Witherspoon who chose their ethereal gown for this year's Oscars. And come December, they'll be known for their affordable collection for Target, according to WWD. The sisters have signed on to design a 55-piece collection for Target's Go International program to launch on December 20, with prices ranging from $10 for knee-highs to $80 for a leopard-print jacket. So what to expect of the line? "What you'll notice is an amazing eye for detail," Joshua Thomas, a Target spokesman, tells WWD. "It's very feminine, yet very modern. The collection incorporates a rich mix of patterns and fabrications and everything from sequins and bows to faux fur. The key with Rodarte is layering." And don't forget those dresses that Natalie Portman and Kirsten Dunst can't get enough of. Thomas promises "a variety of great holiday dresses. There are stand-alone pieces and pieces that can be worn together to create an ensemble by layering different patterns, textures and prints." Tell us: Are you excited for Rodarte for Go International at Target to launch?