Ashley Olsen Talks Fashion: "Either You Care or You Don't"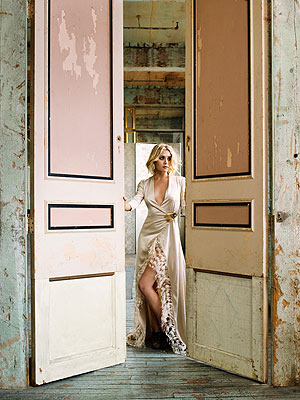 Courtesy Marie Claire
Ashley Olsen has moved seamlessly from child star to star designer, with successful lines Elizabeth and James and The Row under her petite belt, but the way she sees it, she dodged a bullet. Speaking to Marie Claire of her tightly-regimented childhood, she muses, "That's why I look at Britney, and I'm surprised I didn't end up like her." Her saving grace may have been her love of fashion and innate taste level. "I think you're either born with a sense of style or you're not," she tells Marie Claire, which is on newstands August 11. "Either you care or you don't." Ashley and her twin, Mary-Kate, "love fashion," she says. "When we were going to NYU, I think that was the first time we were aware of the power of our personal style. Not the power of it, but the result of it." The endless press coverage of their every outfit was a surprise at the beginning. "Between the big sunglasses and Starbucks cup and the big sweaters, the hobo-chic thing, we were more shocked than anything," she says. For the twins, it's just a natural choice. "Mary-Kate and I are very aware of trends and style, but at the end of the day, we don't even think twice about it," she says. "It's just, 'What do I feel like wearing today, and how do I want to put it together.'" And for both sisters, they are always willing to take a risk, even if it means destroying a designer piece. "The amount of beautiful things we've ruined — not having the patience for a tailor and cutting everything ourselves … My sister once took an Alaïa dress of mine and just cut the whole thing, and then she was like, 'I cut it too short.'" Ashley has to laugh. "Mary-Kate and I don't think about fashion as these clean, beautiful objects. We just kind of wear it and live in it."

CLICK THROUGH TO SEE ASHLEY'S COVER!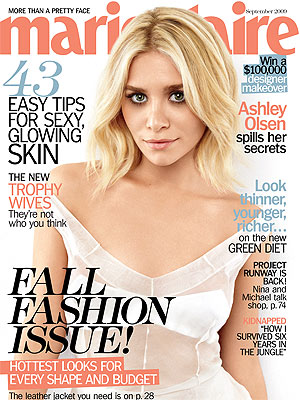 Courtesy Marie Claire