Lily Allen's Chanel Handbag Ads Revealed!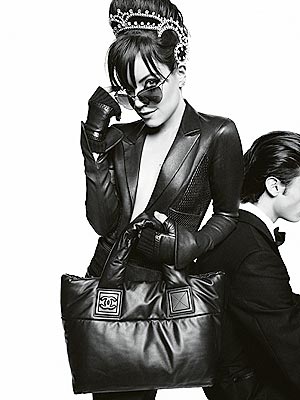 Courtesy of Chanel
When we first learned that Lily Allen would be fronting Chanel's next handbag campaign, we could hardly wait to see the images. Karl Lagerfeld's edgy couture combined with Lily's girly pop-star style was a fashion dream come true. The outcome? These playful images of an Audrey Hepburn-esque Lily sporting a bouffant updo, diamond tiara and a ruffled collar mixed with a plunging leather blazer, fingerless motorcycle gloves, wire-rimmed aviator shades, and of course, Chanel's newest line of accessories "Coco Cocoon". The line of luxury sporswear bags and accessories is the latest addition to the French label's coveted handbag lines. Lily's ads will hit fashion magazines in coordination with the launch of the Coco Cocoon line on October 3rd. Tell us: What do you think of Lily's ads for Chanel?
CLICK THROUGH TO SEE ANOTHER IMAGE OF LILY!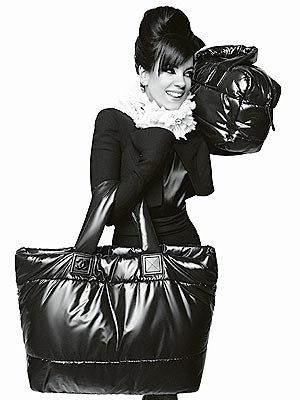 Courtesy of Chanel