Michelle Obama Debuts a New Cropped Do!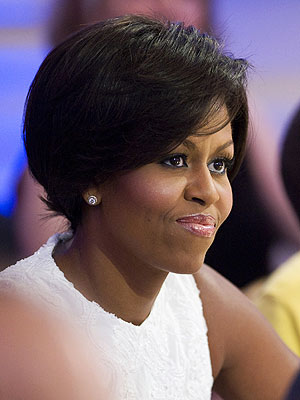 Matthew Cavanaugh/AP
Singers like Brad Paisley and Charley Pride brought a touch of country to the capitol during a performance at the White House last night — but for fashion lovers, Michelle Obama's hairstyle stole the show. The First Lady, dressed in a chic Michael Kors sheath, who is known for her elegant lanky bob, faked a short, tucked-under style for the event, which InStyle.com has confirmed is, in fact, an updo rather than an actual cut. But should Michelle follow through and cut her hair for real? Cast your vote below for which look suits her best.