Katherine Heigl Goes Brunette: Love It or Hate It?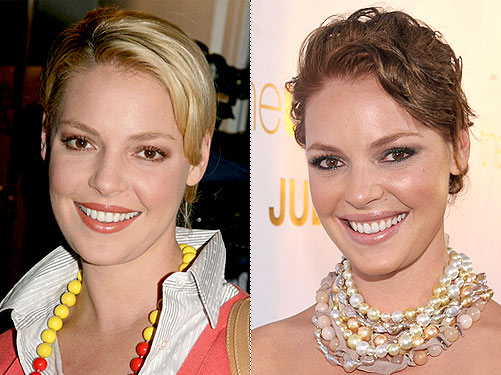 Roger Walsh/Landov; John Shearer/WireImage
Katherine Heigl is as known for her classic blonde beauty as she is for her outspoken ways, so when she arrived at the premiere of her new film The Ugly Truth last night, we were thorougly surprised to see her with dark brown hair! The color sets off her chocolate brown eyes and looked lovely with her soft taupe Lanvin dress, but we can't help but miss the blonde already! Tell us: What do you think of Katherine's new dark hair? Do you love it or hate it?