Kim Kardashian: "I Love Experimenting With Hair Looks"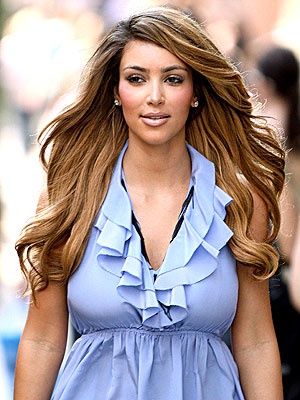 Freddy Baez/Startraks
Kim Kardashian is at it again, this time taking to her blog to discuss the ever-changing hairstyles she's been rocking over the past couple months. "I've been experimenting with a lot of different Hollywood hair looks recently. First I tried out a long glamorous blonde look," (shown above) she says, before taking a test-run of everything from a short, light cut to a short dark bob created by tucking under her natural locks. So why the restless tresses? "I love experimenting with hair looks!," she explains. "It keeps things interesting and new, and thanks to the amazing and talented hair stylists who create my looks, I know I'm always in good hands and my hair will always look red-carpet ready! haha." But the reality star wants to know which look you love the most on her. Click here to sound off on Kim's blog. Tell us: Which style do you like best on Kim?