Whose New Haircut is Hotter: Chace or Zac?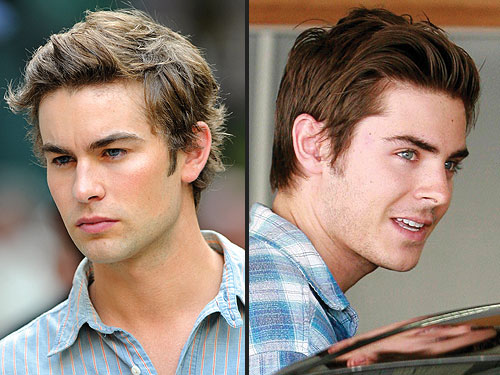 Splash News Online, Flynet
Last year's hottest look for young male stars was definitely the boy bangs, but this summer, it's all about a closer crop and lots of forehead. First, Chace Crawford debuted a new look on the set of Gossip Girl, that the show's costumer revealed to InStyle.com was actually a mistake that worked out well! He got it cut in England. It was just supposed to be a trim," says show hairstylist Jen Johnson. "It's shorter and pushed back off his beautiful face. We think it was a great mistake!" And now, Zac Efron has also cut off his trademark side-swept bangs for a fresh and clean do that he showed off over the holiday weekend. Is it coincidence that both heartthrobs gave up their bangs for similar new crops? Maybe, but that doesn't stop us from comparing them. Vote in our poll below!