Gwyneth Paltrow and Cameron Diaz Share Their Tips on Going Green!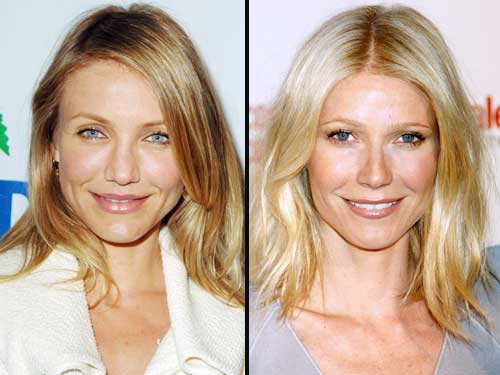 Steve Granitz/WireImage, Vince Flores/Celebrity Ph
In her latest GOOP newsletter, Gwyneth Paltrow, along with pal Cameron Diaz, shares her stylish ways to go green. For Gwyneth, going green doesn't mean giving up her designer duds. The actress recommends trying out Stella McCartney's new Eco Collection, which ranges from $435 to $1535 and is made from 100% organic cotton and recycled materials, available at Stella McCartney stores. For more budget-friendly shopping, Gwyneth relies on basics like Muji Recycled Ankle Socks, $16, and Alternative Apparel Organic Cotton, starting at $18 and up. Cameron's stylish picks include green footwear including Olsen Haus vegan shoes available at camillaboutique.com. "Olsen Haus shoes are vegan and natural linen; they are fun and sexy with a pair of skinny jeans," says Cameron. Also on Diaz's list to a stylish green life is reupholstering old furniture with sustainably produced fabrics from valleyforge.com. Check out all Gwyneth and Cameron's green suggestions at GOOP.com. Tell us: What is your favorite tip for going green?