Nicole Richie on Her Next House of Harlow 1960 Collection: "It's Completely Different"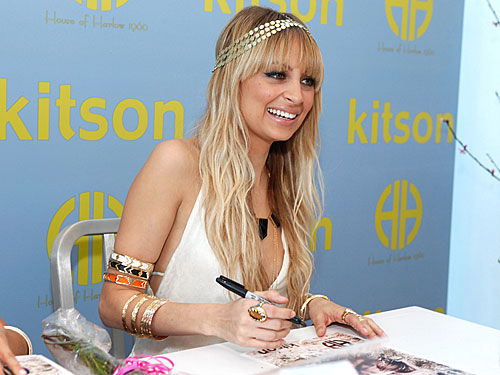 Jeff Vespa/WireImage
Since launching her House of Harlow 1960 jewelry collection last year, Nicole Richie's designs have turned up on many of her famous friends, including Paris Hilton, Kim Kardashian. The Indian- and African-inspired pieces were so popular that stores started selling out as soon as her pieces hit the shelves. Now, Nicole is gearing up for her second House of Harlow 1960 collection, which will extend to clothing and shoes. Despite the success of her first line, Nicole tells Singer22.com that her new collection is "going to be a totally different line." While the first one was inspired by her personal vintage jewelry collection and her travels to flea markets around the world, Nicole says the next one "is focusing more on old English, equestrian and more sophisticated looks." As for her shoe and clothing lines, Nicole is still in the design process. "I've been working really hard on designing and picking the right fabrics for my Spring 2010 line," she says. We can't wait to see what this fashionista has in store for us. Read more of the interview and shop Nicole's current line at Singer22.com.