Kate Hudson Goes Brunette: Love It or Hate It?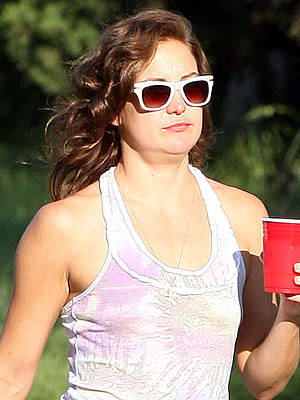 Splash News Online/span>
Hollywood's top golden girl Kate Hudson is as known as much for her perfectly tousled blonde hair as her dazzling smile — which is precisely why we were so shocked to see her step out yesterday with newly dark brown hair that's a huge departure from her signature look! And while we think that Kate's new look is probably for a role, we always love to see stars change-up their look, whatever the reason. Tell us: Would you like to see Kate keep her brown hair for a while, or should she go black to blonde?