Kate Gosselin on Her Hair: "Everybody Wants It"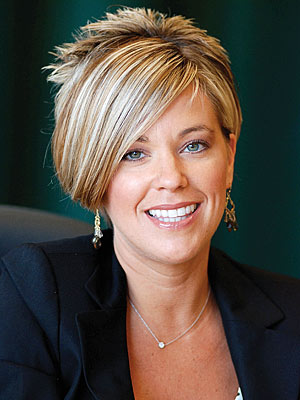 Michael Kovac/FilmMagic
First there was "The Farrah," then "The Rachel," and now, "The Gosselin"? Jon & Kate Plus Eight's famous mom is known almost as much for her amped up, asymmetrical hairdo as her brood of eight kids — and recent marital scandals. And when the PEOPLE cover-star sat down with Entertainment Weekly recently to talk about living in a fishbowl, she also dished on her distinctive do. While the reality star doesn't reveal whether she's actually named the look, she does respond, "It's my attitude! Everybody wants it. It's work." The secret to getting the style right? "I have very, very thick hair, so it's not going to work for everybody. I've seen people come through the book line with thin hair and [it] just won't work. My hair stylist gets calls from all across the country." Tell us: Do you want to try Kate's look?