Should Miley Cyrus Dye Her Hair Dark Again? Vote!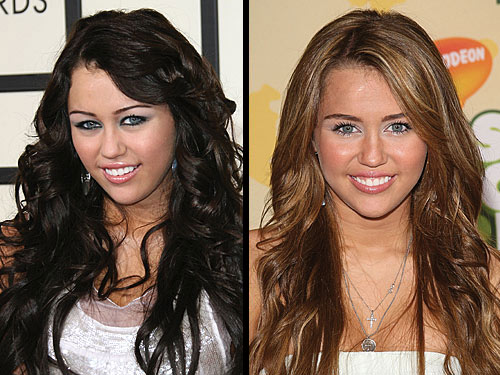 Jen Lowery/Startraks, Jason Merritt/Getty
Miley Cyrus might be recognizable these days for her light brown locks, but last year around this time, the star was rocking nearly-raven locks in response to her breakup with Nick Jonas. And it looks like there might be a hair color change in the works again. After assuring her fans this weekend that her desire to change her hair color "doesn't have aything to do with my relationship status, I just wanna dye my hurr!," Miley is taking to Twitter again today to dish about her hair woes, saying, "my hair is having some seriouuusss issues! idk [I don't know] what to do! grr! I think I'm gonna go back dark." After giving the color change a half an hour's thought she returns with, "I don't wanna dye it black just like a dark brown. My natural." We like Miley's hair both ways, but we want to know what you think. Vote now!