Is Mary-Kate Copying Ozzy's Style?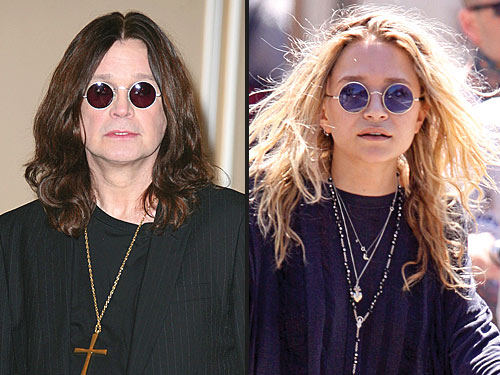 Chad Buchanan/Getty, Carlos Vila/Gardiner Anderson
Mary-Kate Olsen always marches to the beat of her own fashion drummer, but could she be listening to the siren call of Ozzy Osbourne's style? While out biking in N.Y.C. with her boyfriend Nate Lowman this weekend, the petite star paired her flowing wavy locks and layered necklaces with round blue specs that call to mind Ozzy's classic bespectacled look. But of course, biting off someone's style is always an easier move than biting the head off a bat. Tell us: What do you think of Mary-Kate's look?