Ashley and Mary-Kate Olsen Add Menswear to The Row!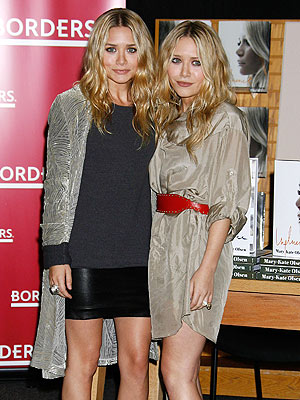 Jeffrey Mayer/Wireimage
For six seasons, Ashley and Mary-Kate's high-end women's line The Row has been flying off store shelves. Stars like Katie Holmes, Heidi Klum, Gwyneth Paltrow and more have all been spotted wearing looks from the line. Now, the designing duo is expanding their line into menswear with a 35 piece Fall '09 collection. Like The Row's women's collection, the men's line will combine classic tailoring with comfortable American sportswear. From cashmere overcoats and jackets to chunky knits and soft T-shirts, men can now incorporate the Olsen's coveted designs into their own wardrobes. The collection will range in price from $250 for a t-shirt to $3,200 for an overcoat, and store availability is still to be determined. We think it's only a matter of time before we start seeing some of Hollywood's hottest guys in The Row as well.