EXCLUSIVE: Even More Katie Holmes for Miu Miu!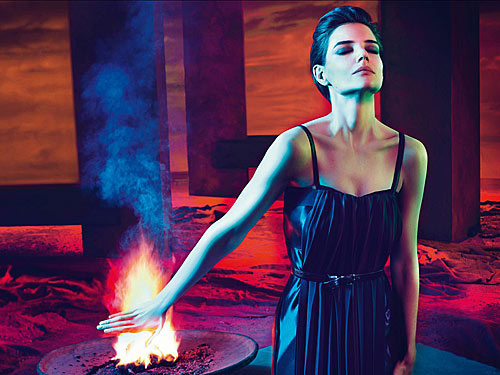 Courtesy Miu Miu
Yesterday, we showed you one of Katie Holmes's striking ads for Miu Miu, and today we have another image from the Spring 2009 campaign exclusively for PEOPLE.com readers. The star shows her flair for the dramatic, put to excellent use in her recently-lauded Broadway turn, putting her outstretched hand to a flame. We can't wait to see the full ad campaign after seeing those two gorgeous images!
Missed seeing Katie's other ad? Click here!