What Do You Think of Twilight's Cam Gigandet's Kilt?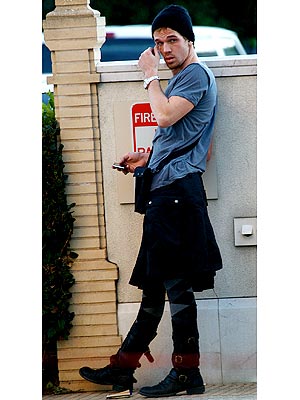 Zodiac/Splash News Online
Men in kilts is nothing new — just look at the warriors in Braveheart. A little more recently than William Wallace, Marc Jacobs has been sporting skirts this fall, causing a buzz among fashion followers. But when Twilight star Cam Gigandet went shopping in Beverly Hills yesterday in argyle socks and a kilt, we had to take notice. Putting aside the speculation about what gets worn under kilts, we want to know your opinion of Cam's bold new casual look. Tell us: What do you think of Cam's kilt for everyday wear?