Whose Eyewear is More Outrageous: Rihanna or Beyonce?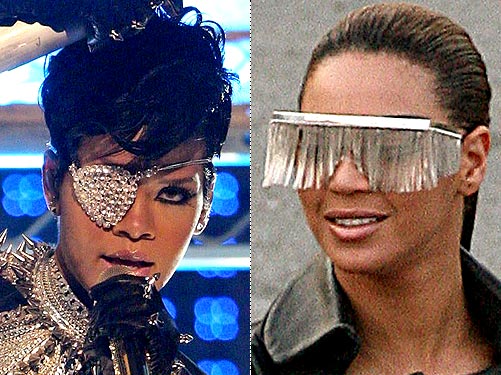 Frank Micelotta/Getty; VT/SJ/Splash News Online
We thought Beyonce's metal glove was already an over-the-top look, but we spied the singer sporting some pretty wacky sunglasses while filming her lastest video for "Diva" this weekend. Check out that metal fringe! But apparently, out-there eyewear is the newest fashion trend for stars, because Rihanna performed at the American Music Awards this weekend in a bejeweled eyepatch. Now we want your opinion! Tell us: Which star's eyewear is more outrageous? Rihanna or Beyonce?