Beyonce's Metallic Glove: Love it or Hate it? Vote Now!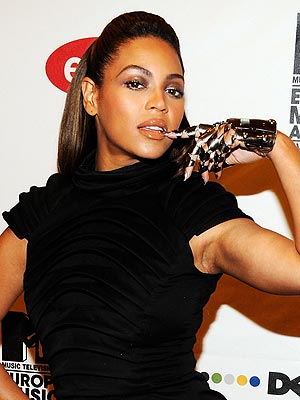 Kevin Mazur/WireImage
Wearing one glove may be a trend that Michael Jackson launched back in the '80s, but it looks like Beyonce is putting her own twist on the look. Since launching her "Single Ladies" video last month, the R&B star has been wearing the custom-made titanium Lorraine Schwartz mechanical glove on- and off-stage as her alter ego "Sasha Fierce." Though the glove is a "fierce" on-stage prop, we aren't sure it translates into red carpet fabulous. USA Today readers agree. More than 700 weighed in and only 4% coined it a "fun new trend". Now we want to know what PEOPLE.com readers think. Do you like Beyonce's glove or do you wish she would ditch it? Vote now!