Oprah's Obama Inauguration Dress Plan: It's All About the "Vision Boards"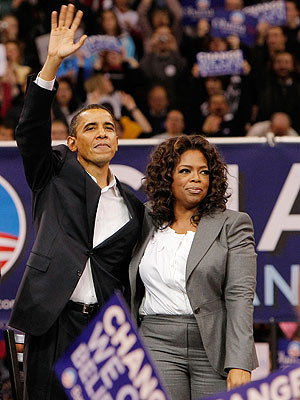 Jemal Countess/WireImage
Oprah Winfrey has been one of Barack Obama's most outspoken supporters over the course of his campaign, and she's already planning the next step — what to wear to his inauguration ball! Winfrey called into N.Y.C.'s Power 105.1 Radio Station this morning to talk with host Ed Lover, and revealed her sartorial plan for the big night. Turns out that she not only already has the dress, but she's been planning it since February with "vision boards"! Winfrey explained, "So help me God, I am looking at it right now…. Actually I started in February. I was speaking with Michelle [Obama] and Caroline Kennedy and Maria Shriver — we were all doing a big rally out in California. At the end of the rally Michelle Obama said something powerful, 'and I want you to leave here and envision Barack Obama taking the oath of office'…. I created a vision board. I had never had a vision board before. I came home, I got me a board and put Barack Obama's picture on it and I put a picture of my dress I want to wear to the inauguration." And with votes still being cast around the country, the dress has already made its debut out of the closet! "Last week I said to the stylist, 'Take it out of the closet. Let's take it out. Let's hang it up, and let it air out.'" Check out more political fashion choices by clicking here.