Miley Cyrus's Online Shopping Spree At Swell.com!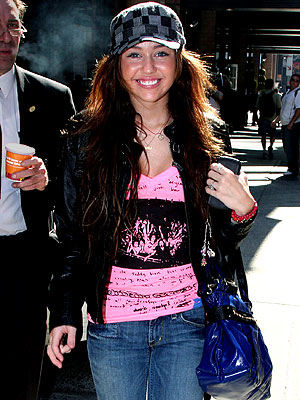 DISCIULLO/Bauer Griffin
Just like other internet-savvy teens, Miley Cyrus takes to the web to shop. The Disney star took to the hip site Swell.com, that specializes in a laid-back, surfer cool look. Miley bought everything from dresses to jeans for her fall wardrobe. Other than the Lost Lyrics Tee, $26, that we've already spotted Miley wearing, some of her other buys include a Volcom "Hot Ticket" yellow and white striped cardigan, $62, this Swell Jill Maxidress, $46, a Billabong Jaya dress, $48, and this Element Bonjour Hat, $26. Check out Swell.com yourself for some of Miley's affordable fashionable finds. Until September 22, People.com readers will receive an extra 20% off the site. click here to shop with your discount.