Janet Jackson's New Pleasure Principle: Lingerie!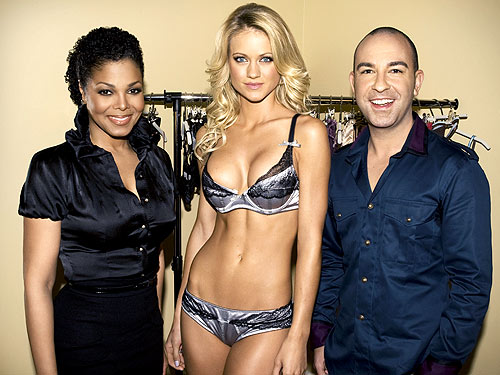 Arnold Turner/Wireimage
The latest star to turn designer is Janet Jackson. The singer has teamed with Australian designer Bruno Schiavi, who just recently helped design Dr. Rey's new Shapewear line, to create an intimates collection. Pleasure Principle, named after Janet's hit song in 1987, includes a variety of bra styles and sizes ranging from 32A to 44G. And the line is affordable — everything is priced under $40! Pleasure Principle won't be your grandma's underwear, the collection features Chantilly lace, satin and feminine details such as bows in rich colors like burgundy, silver, peach and of course classic black and white. "There's something for every woman, and that's very important to us," Janet said in a press conference to USA Today. "I've always hated when lingerie is uncomfortable, so the fit and comfort was key." Janet's line will hit mass retailers in the USA in November and then will arrive in Australia, Japan and Europe. Pleasure Principle can be pre-ordered at jupicorp.com. Check out PEOPLE magazine for an exclusive first look, and catch Janet on her tour starting next month.