Who's Got Better Boy Bangs: Chace or Zac?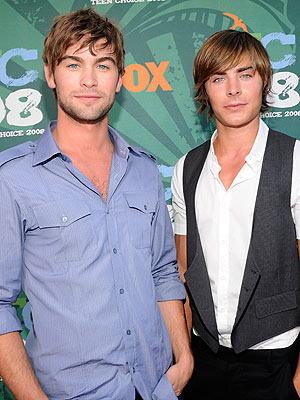 K Mazur/TCA 2008/WireImage
Two hot young stars, one hot hairdo — we've never really pondered how similar Chace Crawford and Zac Efron's cuts really are until we saw them standing next to each other at the Teen Choice Awards. Eureka! Chace is clearly going for a messier, more "who me, care?" look while Zac is as immaculately groomed as ever. While Zac has the distinction of being called "walking crack in pants for girls," we think Chace is getting plenty of pulses racing, too. So we toss the question to you: Who's got better boy bangs? Chace or Zac? Vote in our poll below!