What Do You Think of Emile Hirsch's Quirky New Look?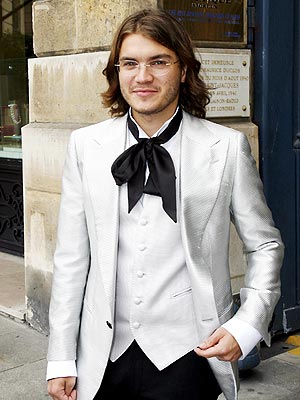 Eliot Press/Bauer-Griffin
Emile Hirsch is a lot of things — a certifiable action star (hello, Speed Racer!), a Screen Actors Guild award nominee — but one he isn't yet: a style star. Sure, that may not be a legitimate expectation for the 23-year-old actor who roughed it for his role in Into the Wild. But Hirsch appears to be trying to change all of that. Witness the glam-Western inspired getup he wore to Valentino's spring menswear show recently — he is also the face of the line for the Spring 09 collection. You have to appreciate that he made an effort past his typical uniform of jeans and a T-shirt, but we can't help but think that Hirsch missed the mark by trying to go too high fashion all at once. And here's what really stings: He has the raw materials — never mind the acting chops — to be the full package: a brilliant actor and a head-turner. Tell us: What do you think of Emile's look? Is it hot? Or does he need a makeover?