Hayden on Her New 'Do: "So Easy!"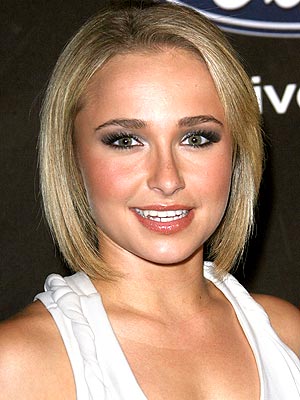 Andy Fossum/Startraks
Hayden Panettiere may keep mum on certain things — like her relationship with costar Milo Ventimiglia — but she was happy to chat with PEOPLE at the Ford Flex Rally in L.A. this weekend about her sassy new bob. The eighteen-year old actress tells PEOPLE, "With extensions and stuff because my hair is down to here still on the show, it's like every other day it's a bob. And then it's dark, and then it's blonde and long, so it's kind of nice not to have to wake up in the morning and have your hair sticking out to one side." And the besides being able to change up her style, what's the best part of her short new do? "It's like, oh my gosh, it's so easy! I can run out the door." As for the dark hair that Hayden's been sporting on set, she confides that "I play two different Claires," one of which will be evil. Tell us: What do you think of Hayden's new bob?